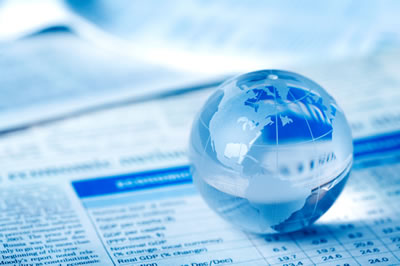 There are two main types of director: a proprietary director who owns more than 15% of the share capital of the company and a non-proprietary director who owns less than 15% of the share capital of the company.
In general, a director is deemed to be a 'chargeable person' for Income Tax purposes.  This means that he/she is obliged to file an Income Tax Return every year even in situations where his/her entire income has already been taxed at source through the PAYE system.
Non-proprietary directors, however, as well as unpaid directors, are excluded from the obligation to file an annual income tax return.
A Proprietary Director must also comply with the self-assessment regime which means he/she has a requirement to make payments on account to meet his/her preliminary tax obligations. In situations where these payments are not made by the due date, the director is exposed to statutory interest at a rate of approximately 8% per annum.
A late surcharge applies in circumstances where the Director's Income Tax Return is filed after the due date.  The surcharge is either (a) 5% where the tax return is delivered within two months of the filing date or (b) 10% where the tax return is not delivered within two months of the filing date. It is important to keep in mind that the surcharge will be calculated on the director's income tax liability for the year of assessment before taking into account any PAYE deducted from his/her salary at source.  It should also be remembered that the Director can only claim a credit for the PAYE deducted if the company has in fact paid over this tax in full to Revenue.
Proprietary directors are not entitled to an Employee Tax Credit.  In general, this rule, subject to some exceptions, also applies in relation to a spouse or family member of a proprietary director who is in receipt of a salary from the company.  Proprietary Directors and their spouse and family members may, however, be entitled to the Earned Income Credit.
The director's salary, just like any other employee's salary, is an allowable deduction for the purposes of calculating Corporation Tax.
According to the Social Welfare and Pensions (Miscellaneous Provisions) Act 2013, a director with a 50% shareholding in the company will be insurable under Class S for PRSI purposes.  For proprietary directors with a shareholding of less than 50% of the company the PRSI treatment will be established on a case by case basis.
Where the director has a 'controlling interest' in the company, he/she will not be treated as 'an employed contributor' for PRSI purposes on any income or salary he/she receives from the company. Therefore, all amounts paid by the company to the director will be insurable under Class 'S' meaning that he/she will be treated as a self-employed contributor and liable to PRSI at 4%. Employers' PRSI will not be applicable to his/her salary.
Where a Director is insured under Class A, PRSI is payable on his/her earnings at 4% and up to 10.75% Employer's PRSI by the employer/company.
Even if you are not considered to be Irish resident by virtue of the 183 day rule or the "Look Back" rule, if you are in receipt of a salary from an Irish limited company you will be required to pay Income Tax to the Revenue Commissioners.  If, however, you are resident in a country with which Ireland has  a Double Taxation Agreement and your income is liable to tax in both countries, you should be able to claim relief on the tax you paid in Ireland.